Aguaplast, Walls better than new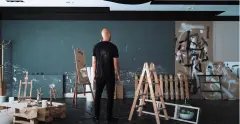 Aguaplast, Experience the art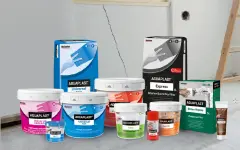 AGUAPLAST was founded in 1944 as the first brand of fillers on the Spanish market. It soon became the market leader and the domestic market benchmark on account of sales and reputation. Now, after over 75 years, AGUAPLAST not only remains the unrivalled leader on the domestic market, but has also become a benchmark in many major European markets and already boasts operations in 3 continents.
In keeping with the organization's cutting-edge spirit and tradition, Beissier/Aguaplast is always making progress with regard to the environment. In light of this concern and the ongoing development in this field, Aguaplast prides itself on being the first European filler brand to obtain an EPD.
This is a significant milestone that marks the organization's present and future. We are confident that the future of our companies will bring a more environmentally friendly future for generations to come.


Collaboration between our laboratories in Spain, France and Germany, as well as research carried out with universities and technological centres, results in our R+D+i personnel maintaining the highest qualification standards and developing creative and leading products in the sector.
Commitment to innovation goes hand in hand with quality, an essential asset for Beissier. To this regard, guaranteeing comprehensive quality of our products in each production is essential.
We negotiate quality standards with our suppliers, control all raw materials upon reception, pay close attention to all details during the production process, and analyze each and every one of our productions.
Aguaplast, a brand all over the world