Beissier, 90 years of accumulated experience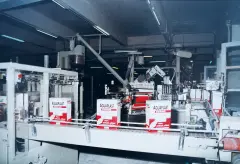 Since foundation in 1871, the Beissier brand has always stood out for the development of innovative solutions for improving aesthetics, comfort and efficiency in buildings.

Beissier Spain has over 90 years of experience and collaboration with paint professionals, actively listening to their needs and contributing with pioneering solutions for the preparation and repair of surfaces
Today it is a robust dynamic company, and its renowned brands are all benchmarks for plasterers, painters and decorators.
With extensive experience in Spanish and French markets, Beissier brands have been present in the main European markets since 1985, where they are renowned amongst professional painters and decorators and have positioned Beissier as the second largest filler manufacturer in Europe.
Beissier, a history in images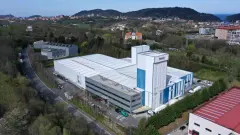 The two buildings of Beissier facilites in Errenteria, Spain